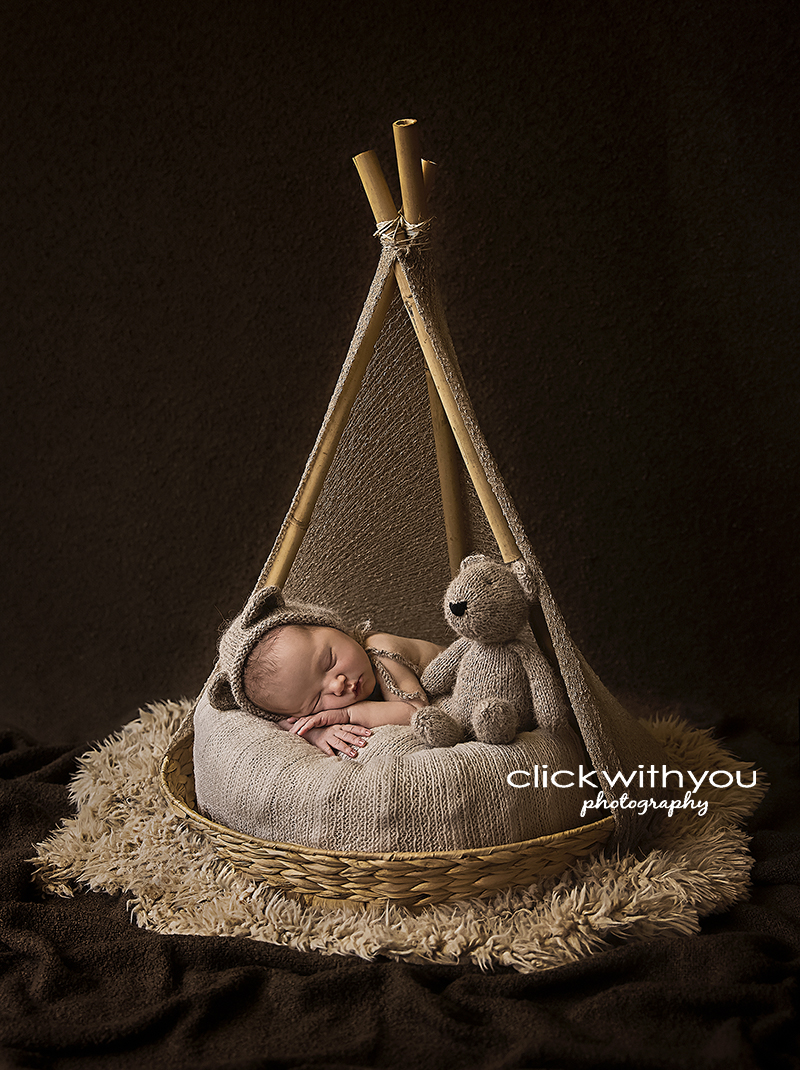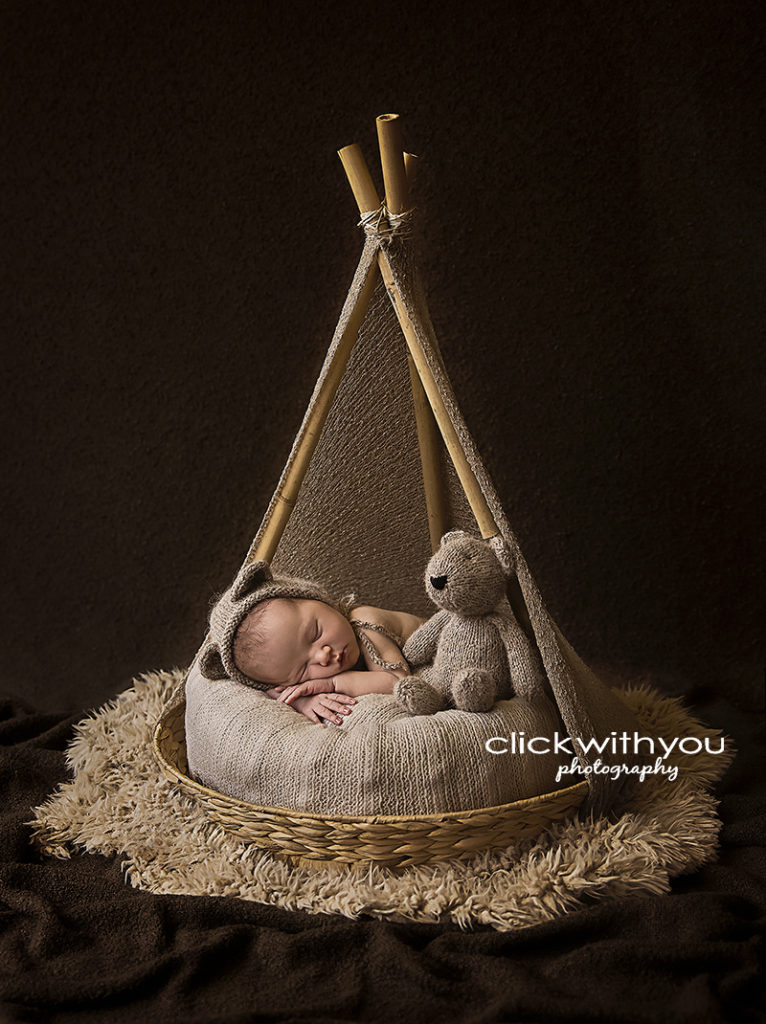 Newborn Baby Settling – Our Top 7 Tips for Settling Your Newborn Baby
When families visit the studio with their newborn baby for their newborn photography sessions, not all of them arrive asleep. They also don't go straight off to sleep for us when we want them to.
And if they do, they don't always stay asleep for very long.  Instead, for us to pose them and photograph them in cute positions and props we need to work to help baby feel secure and settled.
Some of our newborn baby visitors do sometimes arrive, have some milk, go to sleep and stay asleep for their entire session! When this happens, it is a cause for celebration, oh if only they all did this!
Sometimes our newborn visitors can become quite unsettled, particularly if they have a tummy ache with wind. Sometimes babies cry, and  need to be cuddled, wrapped, fed, or changed several times during their visit at the studio. And this is ok, we expect this and always allow plenty of time for this.
We get to know what each individual baby likes while spending time with them and observing their queues. We do everything we can to help them to feel comfortable and secure. This is done by employing a number of our settling techniques so we can capture beautiful photographs of them for their family.
Sometimes it is as simple as a cuddle, a feed or being wrapped up snug. Other times it can take some time and be like trying to find the magic sequence to  soothe and settle baby off to sleep – and it is always so wonderful when we get there! (Especially for Mum, she is always so relieved.)
Our top 7 Tips for Settling Your Newborn Baby are:
Play white noise near near your baby. For example, the sounds of a heart beat, ocean sounds and ssshhh shushing sounds can be very effective with soothing. About white noise: Mother & Baby
Try using a Pacifer. A lot of babies love to suck, it helps soothe them, and also reduces wind and colic. A dummy encourages the sucking reflex and reduces the risk of SIDS. Reference: Raising Children
Wrap and swaddle your baby for sleep. Newborn babies are used to being all squished up in the womb, so it's no wonder they enjoy being wrapped up snug after they are born. Feeling some restriction is a familiar feeling, and helps your baby feel safe and secure. How to safely wrap your baby: Red Nose
Introduce Movement with cuddles. When your baby is in your arms you can try gently rocking him or her from side to side, or up and down. Babies are used to bumping and movement from being in the womb. You can try patting baby's bottom as you rock, this usually works a treat!
Touch them Lovingly. Newborn babies need lots of love and reassurance from you, and touch is so important for bonding and soothing. While settling your baby, you can use techniques such as gentle patting, rubbing and even baby massage before a nap or bedtime. This can help to relax your infant: Baby Massage
More Love and Cuddles. Your newborn baby can never have too many cuddles with their Mummy and Daddy.
More Milk. Newborn babies cluster feed and sometimes they want to have more feeds more often. About Cluster Feeding
We find that a combination of these techniques  work very well for us in the studio when we need to settle and soothe a newborn baby.  We trust they will be helpful for you also, and encourage you to give them a try.
What settling techniques or combinations do you find most effective with you baby? We would love to hear your experiences, especially if you have any new tricks that we can adopt into our repetoire! (Leave a comment below)
If you know someone with a newborn baby or they are expecting soon, feel free to share our tips with them.
To view some of our gorgeous newborn visitors you click to view our Newborn Gallery
If you would like some more information about our newborn photography or family photography services, you can Contact Us for more information and to make a booking. We look forward to hearing from you soon to discuss what we can do for you.