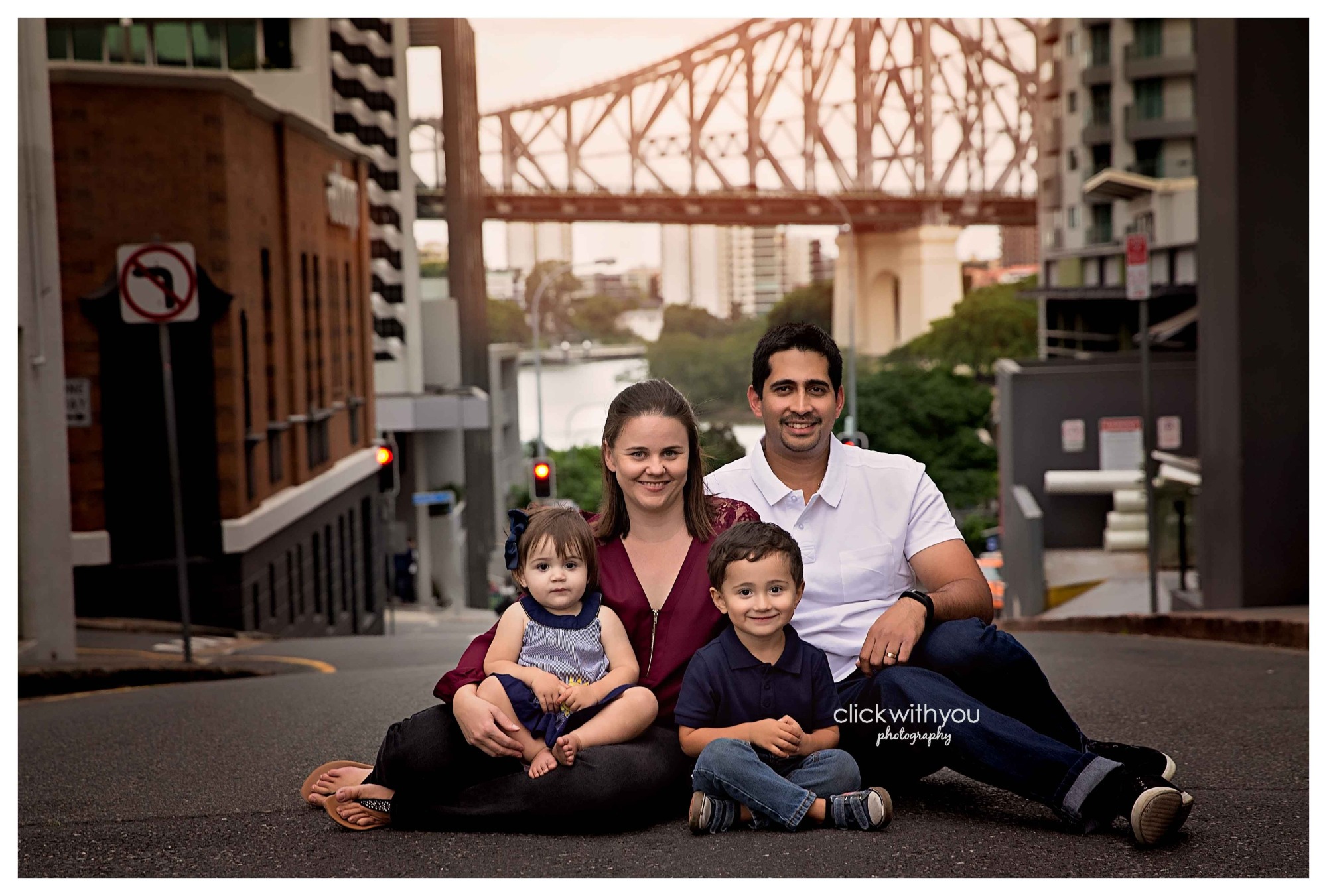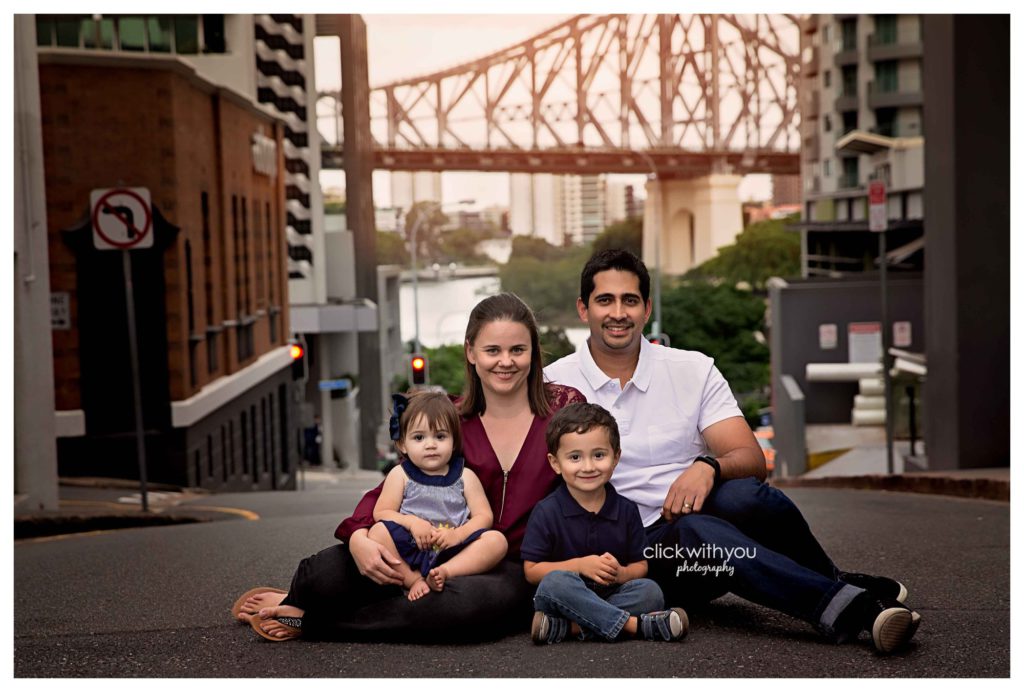 Brisbane City Family Portrait Experience, Family Photography Brisbane
Click With You Photography are so excited to offer a unique and modern family photography style, the Brisbane City Family Portrait Experience to our existing clients and also to new family photography clients of our studio.
The experience includes: Personalised Styling Tips, A fun and relaxed session for the family, Modern and Vibrant Imagery, and Unique High Quality Art for Your Home to choose from.
Brisbane City Families
Do you and your family love the city? I know that my children and I do! There is so much to see and do. We just love going for walks and eating out together.
I really love our city. I enjoy getting out and about regularly in our Brisbane CBD and the Fortitude Valley and I have flagged several locations that I am itching to shoot at with clients. (click the links for things to see and do in Brisbane and the Fortitude Valley)
I have many fond memories from my childhood, youth, and adult years too, of times celebrated and moments shared with loved ones in our beautiful city. I am sure you do too!
Family is Everything
The one thing we need to remember is that our family isn't just important, they are everything! And you should have your beautiful memories and faces of those you love the most on display in the heart of your home. They are after all, our pride and joy! The imagery of your family memories captured will be enjoyed by you, your children, and your friends and family each time you all come together.
Our shared memories together are a gift, and when we capture the fun and loving moments as well as the individual personalities of you all in photographs they become your most priceless and treasured possession. They will also become treasured by future generations.
Why Family Photography in the city?
Our City Family Portrait Experience was inspired by a combination of my fond memories, my favourite places, my love for the city, the colours and textures on offer to create beautiful imagery, that I now see each day since moving to live in inner city Brisbane. By getting out and walking around day to day I have taken many walks down memory lane and thought how awesome would it be to take clients out and create some modern, fun, and vibrant imagery in our beautiful city. It has also got me very keen to get into street photography as a personal project.
There is something remarkably calming about being in amongst all the movement in the city. For me, I find being in the middle of the bustle is a reminder that I am but one of very many people in the world, and looking at each person as they pass by I am reminded that we all have our own purpose, goals, hopes, dreams, challenges and problems to deal with. The diversity we have too is wonderful to see. There is beauty all around us even in the not so pretty things… if we just take a moment to look.
I just love being a part of the 'Busy'
I find getting in the middle of the 'busy' helps me to put things into perspective and remember the bigger picture. No matter what we are going through right now, life goes on. Life doesn't stand still for any of us, things are constantly moving. You also never know what others are going through and facing in their lives. We each have a choice every day about our attitude, and if we choose to, we can make a difference, even if it is just as simple as smiling at someone as they walk by. Being kind to others is never a bad idea. Be it something big or something small.
What do you love about the city?
What are your favourite things about the city? I enjoy just stopping in the crowd, looking at people, the city lights, the big tall, and interesting buildings, crossings, the different types of textures and colours, the mix of the old and the new, modern and heritage colours, as well as the street art and gardens dotted around. My favourite time of day is mid to late afternoon and into the early evening. This is when the light is golden, and everything looks more beautiful. The sunlight illuminates our surroundings before it starts to fade, and we are then gifted with a unique sunset and then the traffic lights, street lights  and neon signs come on and start to sparkle.
Quality Art for Your Home
You will never regret printing beautiful images of your loved ones. And you will never tire of looking at the faces of your beautiful children everyday, especially as they grow. Looking back at their cheeky smiles and snuggly moments they shared will become even more precious as time goes by.
We offer a range of modern, classic and keepsake wall art and desktop art to suit your unique family and style in your home.
Lets Capture Your Family!
If you would like to discuss some options for having your family family portraits with us, we would love to chat with you, get to know more about you and your family, and design something special for you that you will love!
To see more of our gorgeous families click to view our Family Photography Gallery
Contact us for more information and to book.